The Teaching Associate Program is for bright, compassionate, recent college graduates who have a passion for teaching, a heart for young people, and are called to service. Teaching Associates are the backbone of The Neighborhood Academy.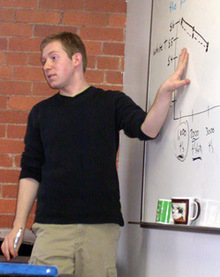 By living together in community and working with others at The Neighborhood Academy, Teaching Associates grow both personally and professionally. Teaching Associates gain valuable life experiences while living a simplistic lifestyle. They are supported in these efforts by the staff and volunteers of The Neighborhood Academy. The philosophy of our school affirms the idea that teaching is not a job but a ministry of service.

NATURE AND SCOPE:
Academic Classroom Responsibilities:
• Work collaboratively with Master Teachers in devising daily lesson plans and unit plans.
• Teach individual lessons in consultation with Master Teachers.
• Assist Master Teachers with classroom management and discipline.
• Provide tutorial and remedial support in the classroom.
In addition to classroom responsibilities, Teaching Associates:
• Supervise athletic and arts programming
• Assist in the role as student advisor
• Assist students during homework time
• Support the daily running of a grassroots non-profit organization
In exchange for commitment of time, energy, and hard work, Teaching Associates receive:
• Housing (including utilities)
• A personal stipend
• Full health and dental benefits

The Teaching Associate Program is open to recent graduates from all disciplines. The primary requirements are a commitment to service in a faith-based environment and a drive to impact the lives of inner city students.
If you would like more information about the Teaching Associates Program please contact Ronika Frank, Director of Administration, at (412) 362-2011 or ronika.frank@theneighborhoodacademy.org.