Alumni Spotlight | Micah Arnold
June 13, 2022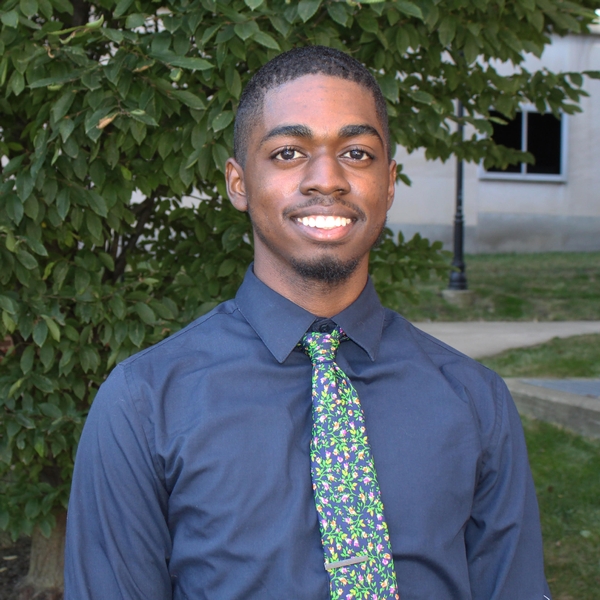 Micah Arnold
TNA Class of 2018
Micah Arnold '18, a senior at Denison University in Granville, OH, understands the value of internships and getting 'real world' hands-on experience. Micah is currently triple majoring in Political Science, Philosophy, and Economics, and will graduate in May 2022. Hungry for as much professional experience as possible, Micah is currently enrolled in two post-graduation internships and is currently honing his skills at The Benefactor Group, a nonprofit consulting company. During summer 2021, Micah worked as a research intern for start-up incubator, The Pittsburgh Minority Business Accelerator.
Micah is involved in many extra-curricular activities at Denison. He is a member of the Black Student Union, a fraternity member of Alpha Phi Alpha, and he is involved as the Grant Manager for Denison Venture Philanthropy – which is responsible for donating $10,000 and serves over 200 community service hours to local counties.
Micah is not "all work and no play," though. He enjoys nature and regularly hikes the Denison's Biological Reserve – a 50-acre plot of land including a forest, orchards, ponds, and more. He even finds his inner peace taking care of bonsai trees!
"I used to run cross country for TNA, and it really ignited my love for nature and my appreciation for the outdoors. I also learned that I enjoy pushing my body to its limits whether it be hiking, running, or even playing volleyball," said Micah.
TNA runs in Micah's DNA through his love of exploration and diving into the unknown. Searching for the right college – let alone pursuing higher education in the first place – can be a daunting thing, but Micah took the leap and found that it has been life-changing for him.
"During my junior year, our history teacher, Kathryn Hardy, took us to Denison for a tour, and it really showed me an area of higher education that I never thought of… I really enjoy exploring the unknown, and TNA opened my eyes to exploring things I wasn't used to," said Micah. "I've taken all of the skills that I learned at TNA and applied them in college, and it's been really impactful for me," he continued.
During Micah's time with The Pittsburgh Minority Business Accelerator, he had meetings with Joe Massaro – CEO of Massaro Construction Group, Chief Strategy Officer of BEAM Collaborative, and former Board Chair of The Neighborhood Academy. BEAM Collaborative is a strategic planning consulting firm designed to improve the health of Black owned businesses. Through this connection, Micah took his talents to BEAM as a Associate Analyst.