Alumni Spotlight | Desmond Hargrove
March 14, 2023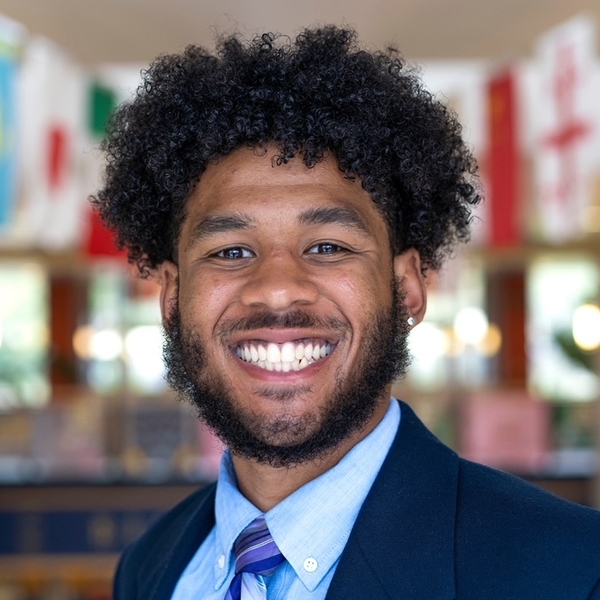 TNA Class of 2018
Desmond Hargrove
Desmond Hargrove, TNA Class of '18, is the Outreach and Impact Coordinator at the Homewood-Brushton YMCA where he oversees the YMCA's youth afterschool programs. He got involved with the YMCA through the Pittsburgh Urban Leadership Service Experience (PULSE,) an organization that cultivates a community of talented university graduates to partner with Pittsburgh nonprofits for service and leadership. Desmond graduated from Allegheny College in spring 2022 with a degree in Communications and a minor in Community Justice.
"I coordinate events and manage the YMCA's marketing efforts, creating their newsletter, posting content for their social media channels, and shooting photography… I enjoy working with the community – it has become a crucial part of who I am," said Desmond.
At TNA, Desmond's favorite memories are volunteering at the Rainbow Kitchen in Homestead, Brightside Academy in East Liberty, and senior citizen homes in the area. In college, he was part of the Allegheny Bonner Service Leader Program – a civic engagement program where students who dedicate 8-10 hours per week working with local community organizations can earn scholarships. At 23 years old, Desmond wants to continue serving his community full-time.
"My goal is to help people get out of situations where they feel like they're just surviving. I want to lead people to a place where they can thrive. There is a common theme of people just 'getting by,' and I want to have a hand in offering motivation, giving people a chance to express themselves and enjoy life," said Desmond.
Cycling with the Pittsburgh Youth Leadership (PYL) and TNA students is a hobby that Desmond continues to participate in today. In December 2022, he completed a trip from North Carolina to Atlanta, Georgia, with the group – one of many previous excursions.
"I have been cycling with PYL since my junior year at TNA. Our first trip was cycling through Alaska! It was not as cold as I expected, the mountains, forest and wildlife were amazing… Today, I ride as a staff member/mentor on these trips, teaching the students how to ride and be more self-sufficient."
Desmond's siblings Jocelyn, TNA Class of '22, and Nathan, TNA Class of '23, are following in his footsteps, and he looks forward to seeing them flourish.
"It's great to see how they have grown and how this school has impacted them. I look forward to seeing them continue to develop themselves in the next chapters of their lives."