Senior Spotlight | Nathan Hargrove
September 15, 2022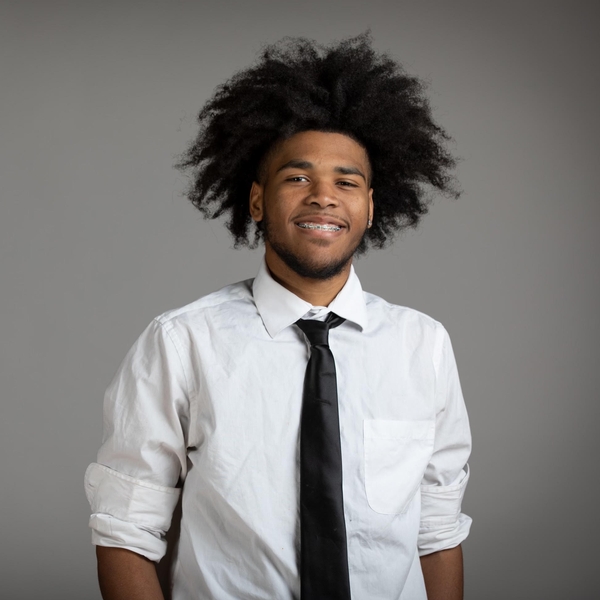 TNA Class of 2023
Nathan Hargrove
TNA scholar and Penn Hills native, Nathan Hargrove, is living his senior year to the fullest through sports, creativity, and social life. With plans to attend college at either the University of Pittsburgh or Temple University, Nathan's number one focus is to get his degree in teaching (although he could also see himself pursuing financial advising or even real estate!)
As one of the inaugural 7th Graders, Nathan credits his passion to become a teacher to Brent Jernigan, Head of School for Middle School at TNA.
"Mr. Jernigan set the standard for our Middle School. I remember him saying to my class that we will never be bored or feel unenthused at this school. He was right, and I enjoy every moment here," said Nathan. "Mr. Jernigan has impacted me in a way no other teacher has, and I want to do that for students at some point in my life."
Nathan is involved in many extracurricular activities such as basketball, track and field, flag football, and cycling, but he has a certain creative outlet that really captures his eye: photography and film.
"Taking photos of sports, nature, people – anything – has really come naturally to me. Anywhere there are good vibes, I love to capture the moment," said Nathan. "A few years ago, a few friends of mine started a YouTube channel, and I realized how much I like being behind the lens. I also enjoy filming TNA's football games on weekends."
Nathan believes in taking advantage of every opportunity and carries with him a certain mantra from his current basketball coach.
"At the beginning of every season, Coach Jordan, ends his speech with 'I never want you to leave here saying 'I wish I would have,' or 'I wish I could have.''" This is how I want to live my life... I am very excited for the journey ahead. The Neighborhood Academy is what I know now, and I look forward to the rest of my life."