Supporters Corner | Dynamic Duo: Hans and Leslie Fleischner
June 13, 2022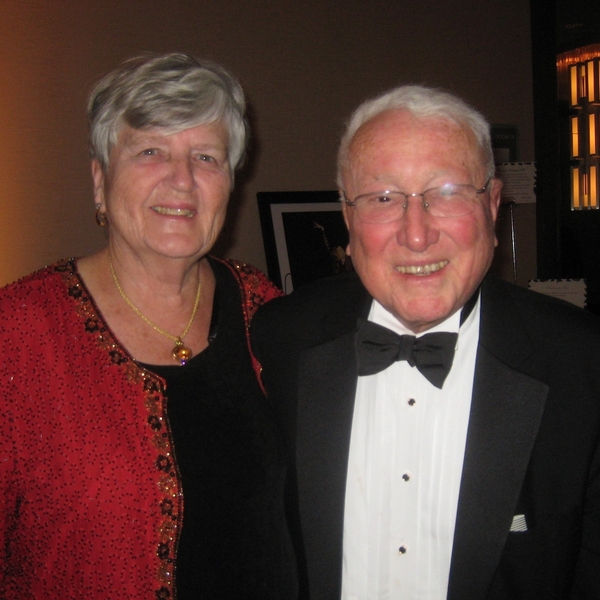 Hans and Leslie Fleischner
Leslie and her late husband, Hans Fleischner, have been stalwart advocates for Pittsburgh's arts and education institutions, one particular school being The Neighborhood Academy.

"Education has always been a priority for our family," said Leslie. "Hans always looked at supporting education as 'payback.' He would say, 'Someone helped me through school when I needed it, so it's important for me to help others.'"

Hans was born in Vienna, Austria in 1927. His family left Vienna in 1938, and Hans attended Downside School in Stratton-on-the-Fosse, United Kingdom. Upon completion of school, he immigrated to the United States – joining his family – and enrolling at Harvard University, graduating in 1949.

Leslie attended Bryn Athyn Church School in Philadelphia from prekindergarten to her first year of college. She moved to Pittsburgh to continue her college education at Carnegie Institute of Technology (now Carnegie Mellon University,) and she and Hans met through the Pittsburgh Ski Club.

Hans and co-founder, Jodie Moore, met before The Neighborhood Academy opened its doors in 2001. Hans donated $100 and said, "Let's see how this goes." As the school began to outgrow the rented warehouse space, it presented an opportunity for the Fleischners to invest in its growth.

"Hans picked up very positive vibes from both Jodie and Reverend Tom Johnson. Hans, himself, had a very positive attitude and quickly saw the good in others. We became strong believers in The Neighborhood Academy's mission and vision," Leslie said. "I remember when The Neighborhood Academy introduced sports, we caught word that the students were embarrassed they had to play another school without proper jerseys. Hans and I were happy to purchase the uniforms."

Years later in 2013, through the generosity of the Fleischners, The Neighborhood Academy's indoor soccer field was constructed and named after them.

"We have been fortunate to have the opportunity that when we see something we want to support, we have the supportable funds to do it," said Leslie. "When our grandson was six years old, he would listen to PBS radio. One day they were having a fundraiser, and knowing how Hans and I loved to donate to the arts and education, our grandson called Hans and asked, 'What are you going to do, Bubble?' We then had to make a donation!"

Hans passed away in November of 2021, but Leslie continues their legacy of giving.

"Hans and I loved to see the reaction from the students when we would make a gift impacting them directly. When I'm gone, I can't see their reactions, so it's important for me to give with a warm hand. I encourage everyone to come, take a tour, and meet the students, faculty, and leadership."