Supporters Corner | Phil and Lorrie Roberts
June 03, 2021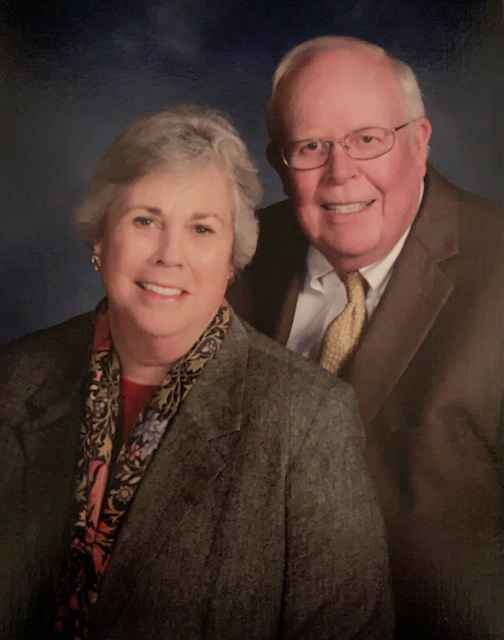 PHIL & LORRIE ROBERTS
The word "supportive" is an understatement that would not do justice in describing Phil and Lorrie Roberts' commitment to changing the lives of students at The Neighborhood Academy. They are firm believers that education and equal opportunity are keys to success, and they have gone far beyond their "Over the Bridge" giving level in their dedication and involvement to TNA.

After living in Hartford, Connecticut, for nearly 30 years, Phil and Lorrie moved to Pittsburgh in 1990. Phil worked for Mellon Bank for 10 years and retired in 2000. After attending a TNA event hosted by John and Lucy Douglas, long-time TNA supporters and close friends of the Roberts, it did not take the couple long to realize they wanted to get involved.

"When we stepped into TNA, we were immediately greeted by smiling students, and after we took a student-led tour, co-founders Jodie Moore and Reverend Tom Johnson spoke. We had no idea what a wonderful project the two had made happen," said Phil. "When we met the students, saw the school, and witnessed the faculty's dedication up close, it was hard for us not to get involved."

Lorrie began teaching a Calligraphy class to TNA students and enjoyed diving into the decorative artform with them.

"Lorrie would teach the students how to perform calligraphy and would emphasize its prevalence in the world, it's importance in the past, and how it has influenced our lives," said Phil. "She would have the students do a project where they would transcribe a poem into calligraphy. Their work would then be framed and displayed around the school… Lorrie would even take the students on tours of the University of Pittsburgh to see illuminated manuscripts."

For a number of years, the Roberts would even invite the students and their families to their home for a summer cook-out!

"We would grill food while the students and their parents would be swimming, playing, and running," laughed Phil. "After a few years, the school began to grow to the point where we had over 100 people at our house! It was really quite the event, and everyone would love it when Tom would toss Jodie into the pool!"

Something that Phil and Lorrie are very proud of is their stained-glass window panel at the school's W. Gregg Hansen Memorial Chapel as a symbol of their support.

"TNA putting in a special window for Lorrie and me at the chapel is definitely one of my favorite memories. We were even given our own small stained-glass window that hangs at our house," said Phil.

TNA is grateful for Phil and Lorrie being "Over the Bridge" donors and supporting the cost of educating a student for three or more years. The couple believes that it strengthens their bond with the school.

"With this level of giving, our impact feels more direct and personal because we have a connection with a particular student. We have a vested interest that this young person does well and benefits from the program," said Phil. "It's special seeing the results of your help right there before your eyes."