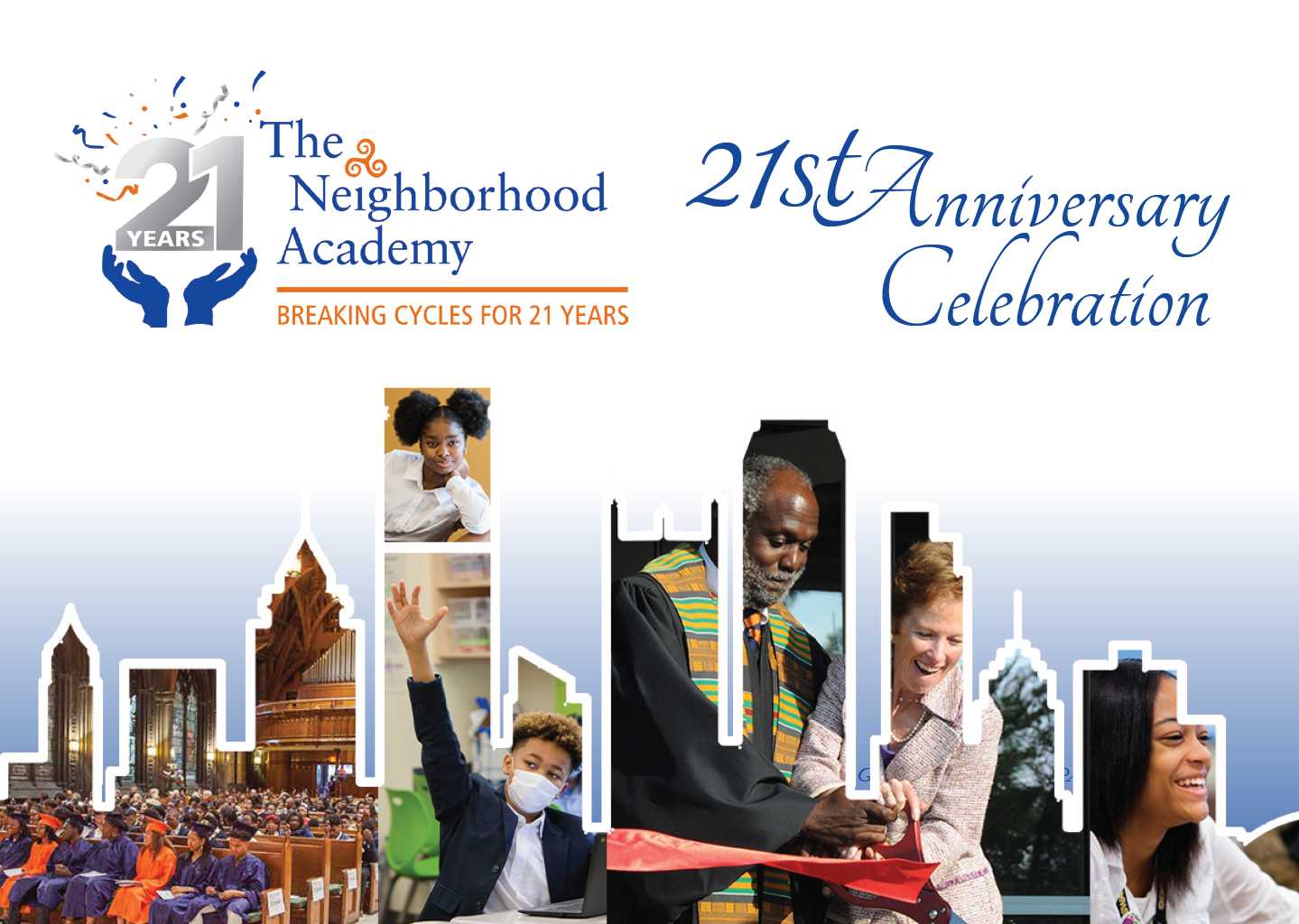 Please join us for a celebratory evening with our loyal and faithful supporters. From its modest beginnings in a warehouse, to its spacious 7.8 acre campus in Stanton Heights, The Neighborhood Academy will commemorate its opening in 2001 and celebrate our growth and success we have experienced over the past 21 years.

Space is limited
Complimentary valet parking
All proceeds benefit student scholarships
---
- Hors d'Oeuvres -
Grilled Andouille Sausage & Chicken Brochette
Spanakopita
Mini Beef Wellington
Fried Portobello Mushroom, Herb Boursin, Roasted Red Pepper
Smoked Scottish Salmon Canape', Herb Cream Cheese
- Entree Selections -
All Entrees Include LeMont Salad, Fresh Garden Vegetables, Potato, Fresh Rolls, and Coffee or Tea.
Bruschetta
Lightly breaded free range breast of chicken sautéed to perfection, topped with vine ripened Tomato, red onion, olives, roasted garlic and basil finished with Balsamic aseto.
Atlantic Salmon
Char-grilled with a honey-soy marinade and glaze.
Filet Mignon
Center-cut tenderloin, char-grilled and served with a mushroom and sauce Béarnaise.
Vegetable Strudel
Vegetables and mushrooms sautéed and wrapped non-dairy phyllo dough, oven-browned and served with a marinara sauce.