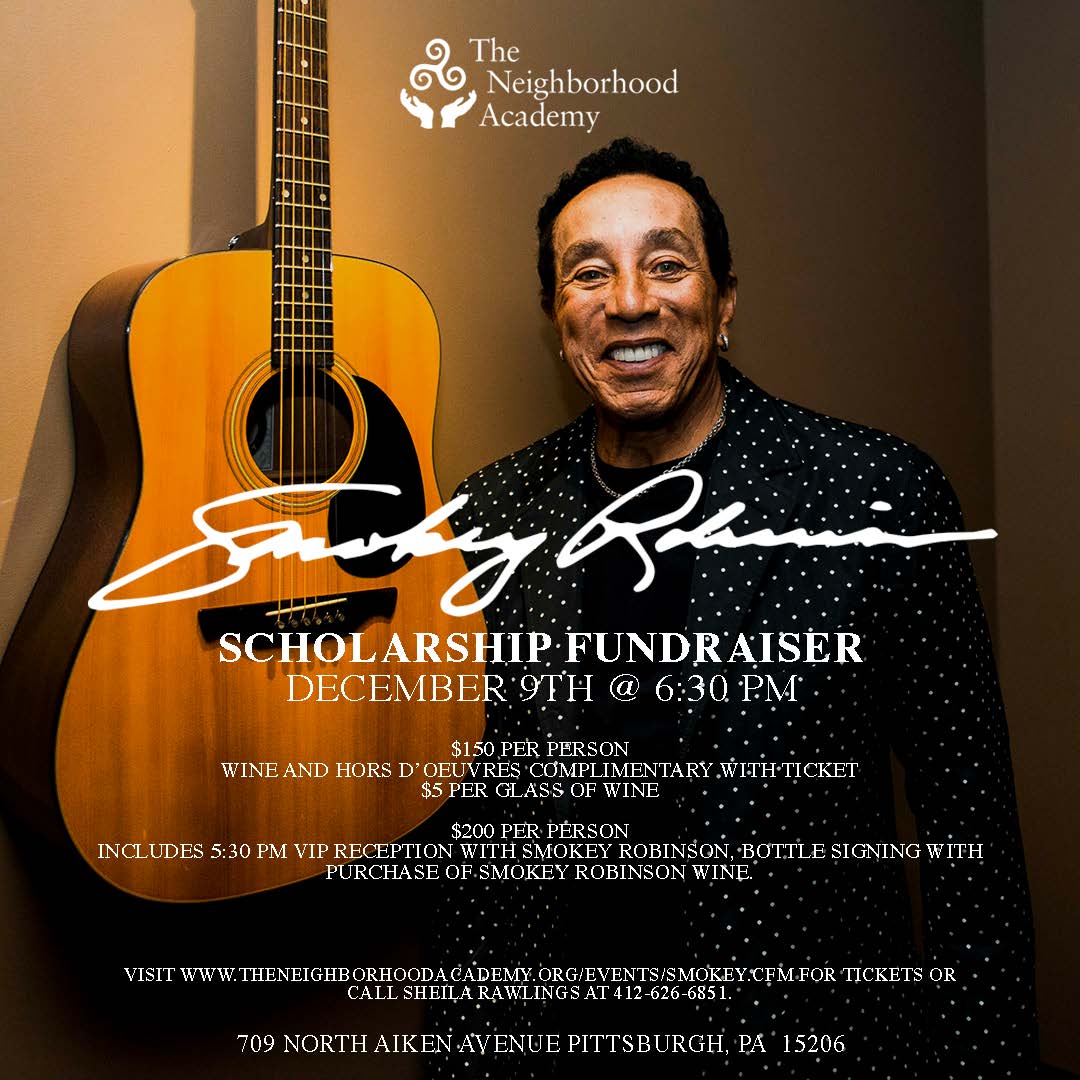 Smokey Robinson Wine Tasting Scholarship Fundraiser
December 9, 2019, 6:30 p.m.
at The Neighborhood Academy 709 North Aiken Avenue Pittsburgh, PA 15206
Wine, Hors D'Oeuvres Complimentary with Ticket
$150 per person
$200 per person, includes VIP Reception with Smokey Robinson, and bottle signing with purchase of Smokey Robinson Wine.
** We are pleased to offer a special rate to TNA family members: for more information, call Sheila Rawlings at 412-626-6851.
Space is limited.
Proceeds benefit student scholarship fund!