The Nancy & Paul O'Neill Speaker Series presents
Anthony Ray Hinton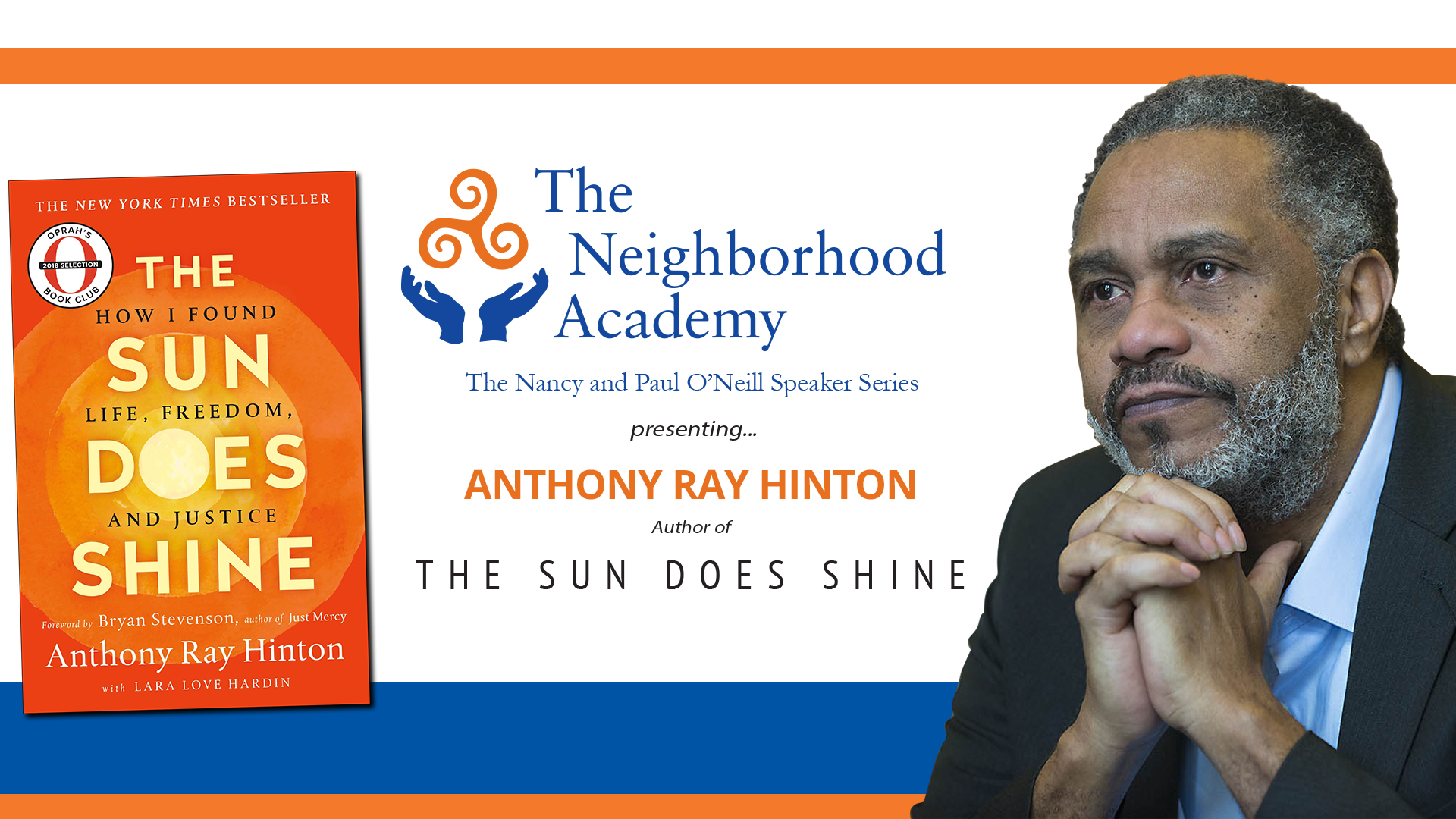 Event Timeline
Wednesday, September 27, 2023
The Neighborhood Academy
709 N Aiken Ave, Pittsburgh, PA 15206

5:30 p.m. – 7:00 p.m. – Author's Circle VIP Gathering with Anthony Ray Hinton; Libations, Dinner, Dessert.
5:30 p.m. – 7:00 p.m. – General Admission; Libations, Dinner, Dessert.
7:00 p.m. – 8:30 p.m. – Anthony Ray Hinton's Presentation and Conversation
*The in-person event will take place within TNA's Hans and Leslie Fleischner Indoor Soccer Field, so we ask that you please wear flat-soled shoes.*
Ticket Levels
Tables seat 10 people
Author's Circle VIP | $250/Ticket; $2,500/Table (In-Person or Virtual)
Author's Circle VIP Gathering with Anthony Ray Hinton; Libations, Dinner, Dessert (5:30 p.m. – 7:00 p.m.)
Anthony Ray Hinton Presentation and Conversation (7:00 p.m. – 8:30 p.m.)
Signed copy of "The Sun Does Shine"
Virtual Author's Circle attendees will have Zoom admission, and will receive a Signed copy of "The Sun Does Shine" as well as a commemorative engraved plate by Wendell August Forge. Both items will be mailed. Virtual participants may submit questions to author from 7:00 p.m. – 8:00 p.m.
General Admission | $150/Ticket; $1,500/Table (In-Person)
Libations, Dinner, Dessert (5:30 p.m. - 7:00 p.m.)
Anthony Ray Hinton Presentation and Conversation (7:00 p.m. – 8:30 p.m.)
Virtual Admission | $100/Ticket
Zoom admission to Anthony Ray Hinton's Presentation and Conversation (Virtual participants may submit questions to author from 7:00 p.m. – 8:00 p.m.)
Students and Veterans
Please contact Jonathan Winkler at 412-203-0158 or jonathan.winkler@theneighborhoodacademy.org for discounted tickets.
This event raises invaluable scholarship dollars for students who would otherwise not receive the college-preparatory education we provide. Therefore, no refunds for ticket purchases for the 2023 Nancy & Paul O'Neill Speaker Series are permitted. Instead, your entry fee will be considered a donation benefiting student scholarships at The Neighborhood Academy.
---
EVENT MENU
Guests will enjoy food individually plated by Tallulah's Catering staff. All service staff will wear masks and gloves to comply with food safety guidelines.
Mac & Cheese Station
Gourmet Mac and cheese with Cellentani pasta topped with:
Shredded ginger chicken
Dry rub slow roasted pork
Roasted vegetable medley

Salad Station
Mixed Green Salad with grape tomatoes, cucumbers, feta cheese, pears, and Italian/Ranch dressing
Greek Orzo Salad
Asian Green Bean salad with sesame dressing

Protein Station
Served with dijon mustard, mayonnaise, and slider rolls
Honey glazed ham
Herb roasted turkey breast
Everything bagel seasoning tofu slider (pre-made grab-and-go)

Hummus Station
Served with an assortment of vegetables and toasted pita bread
Traditional Hummus
Roasted Red Pepper Hummus
Roasted Garlic Hummus
Edamame Hummus

Dessert Station
Burnt Almond Cupcake
Cookie
The Author | Anthony Ray Hinton
Anthony Ray Hinton survived for 30 years on Alabama's death row. His story is a decades-long journey to exoneration and freedom. In 1985, Mr. Hinton was convicted of the unsolved murders of two fast-food restaurant managers based on the testimony of ballistics experts for the State who claimed that the crime bullets came from a dusty revolver found in Mr. Hinton's mother's closet. Without the benefit of a competent expert to challenge the State's theory (Mr. Hinton's lawyer hired a ballistics expert who was blind in one eye), an all-white jury convicted Mr. Hinton and he was sentenced to death. After years of petitioning to have the revolver re-analyzed, three independent experts concluded that the bullets could not have been fired from his mother's revolver. With the assistance of the Equal Justice Initiative, led by attorney Bryan Stevenson, Mr. Hinton was freed in 2015. Since his release, Mr. Hinton has traveled the world sharing his story and discussing the changes that need to be made to prevent similar injustices from happening to other people. In 2018, Mr. Hinton published The Sun Does Shine: How I Found Life and Freedom on Death Row, which was selected for Oprah's Book Club and is a New York Times bestseller. In 2019, he was awarded an honorary doctorate from St. Bonaventure University.

The Book | The Sun Does Shine
In 1985, Anthony Ray Hinton was arrested and charged with two counts of capital murder in Alabama. Stunned, confused, and only twenty-nine years old, Hinton knew that it was a case of mistaken identity and believed that the truth would prove his innocence and ultimately set him free. But with no money and a different system of justice for a poor black man in the South, Hinton was sentenced to death by electrocution. He spent his first three years on Death Row at Holman State Prison in agonizing silence—full of despair and anger toward all those who had sent an innocent man to his death. But as Hinton realized and accepted his fate, he resolved not only to survive but find a way to live on Death Row. For the next twenty-seven years, he was a beacon—transforming not only his own spirit but those of his fellow inmates, fifty-four of whom were executed mere feet from his cell. With the help of civil rights attorney and bestselling author of Just Mercy, Bryan Stevenson, Hinton won his release in 2015.

The Nancy & Paul O'Neill Speaker Series
The Neighborhood Academy is a college preparatory school grades 6-12 whose mission is to break the cycle of generational poverty through education. The Nancy & Paul O'Neill Speaker Series began in 2013 and is a platform for renowned authors to present and share works that not only describe the Black experience in America, but also challenge all of us to see the world through The Neighborhood Academy's students' eyes.
Previous speakers include Ron Suskind, author of A Hope of the Unseen; Isabel Wilkerson, author of The Warmth of Other Suns; Margo Lee Shetterly, author of Hidden Figures; Mark Whitaker, author of Smoketown; and Wes Moore, author of The Other Wes Moore and Five Days.
Any questions about the event can be directed to Jonathan Winkler, Marketing and Events Manager, at jonathan.winkler@theneighborhoodacademy.org or 412-203-0158.
SPONSORS
-Presenting Sponsor-
The Nancy & Paul O'Neill Family
-Gold Sponsor-

-Silver Sponsor-

-Bronze Sponsors-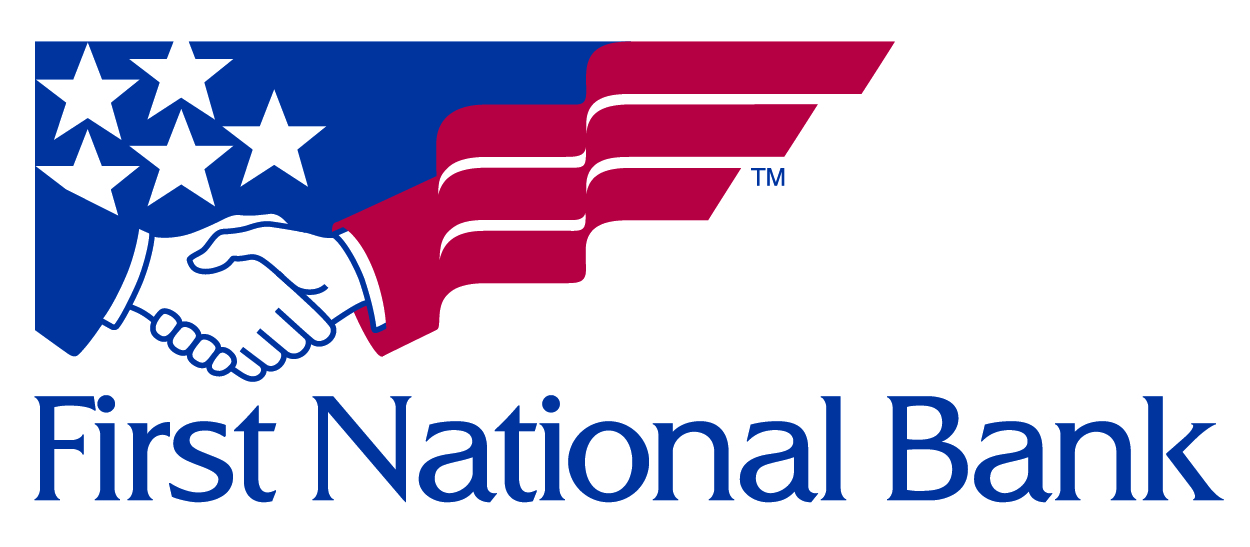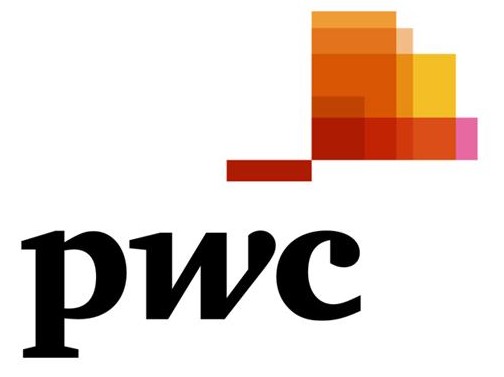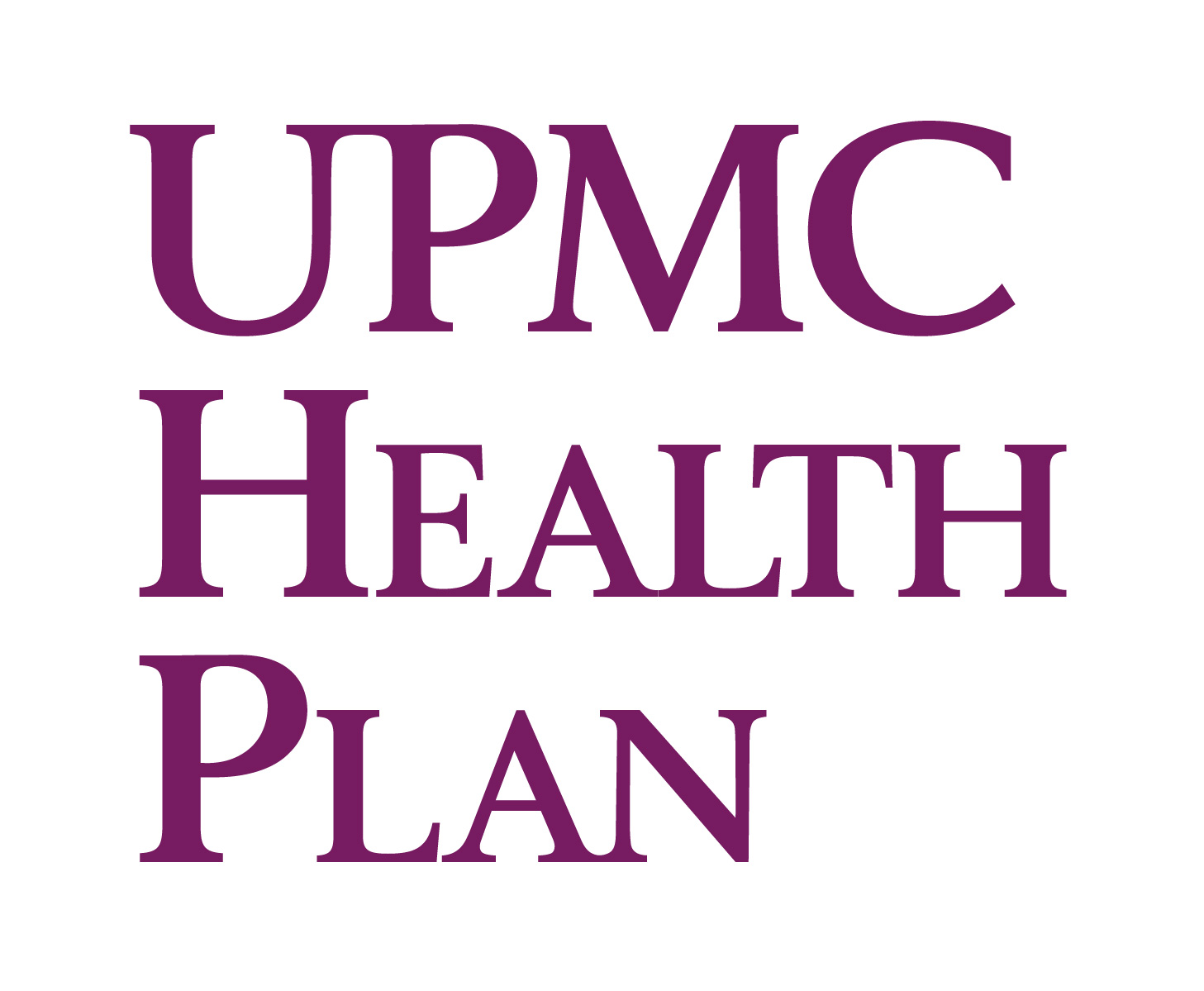 -Bulldog Sponsors-
Carnegie Mellon University

Dentons Cohen & Grigsby

Dollar Bank

Duolingo

Federated Hermes
The Gismondi Family Fund

Joe Wilson & Sarah Williams Wilson

MediaQuest

Peter & Alice Leone

Simpson|McCrady

Smithfield Trust Company

The Wilson Group

TriState Capital Bank

Wendy & D. Bryant Mitchell
-Supporting Sponsors-
Allegheny Technologies Incorporated

Bordas & Bordas Attorneys

Dickie, McCamey & Chilcote

Difenderfer, Rothman, Haber & Mancuso

Kontos, Mengine, Killion & Hassen

KPMG

Sheila A. Washington

Tucker Arensberg

Urban Redevelopment Authority