We have a lot on our plate!
Because we provide three meals a day and two snacks to all students, we serve over 50,000 individual meals every year. Meals are one of our school's largest expenses, but also one of the most important in the education of our students: they cannot learn, focus, and grow on an empty stomach.
We are seeking churches, companies, civic groups, and organizations to provide lunch or dinner by becoming a Neighborhood Nutritional Partner! By becoming an NPP, you will help us to:
• Provide as many homemade meals to students as possible;
• Increase nutritional value of lunches and dinners;
• Educate students about the importance of a nutritious lifestyle;
• Significantly reduce our annual food budget;
• Increase our students' exposure to individuals and groups within the community; and
• Continue to place importance on mealtime as part of our holistic approach to build habits that shape and transform lives.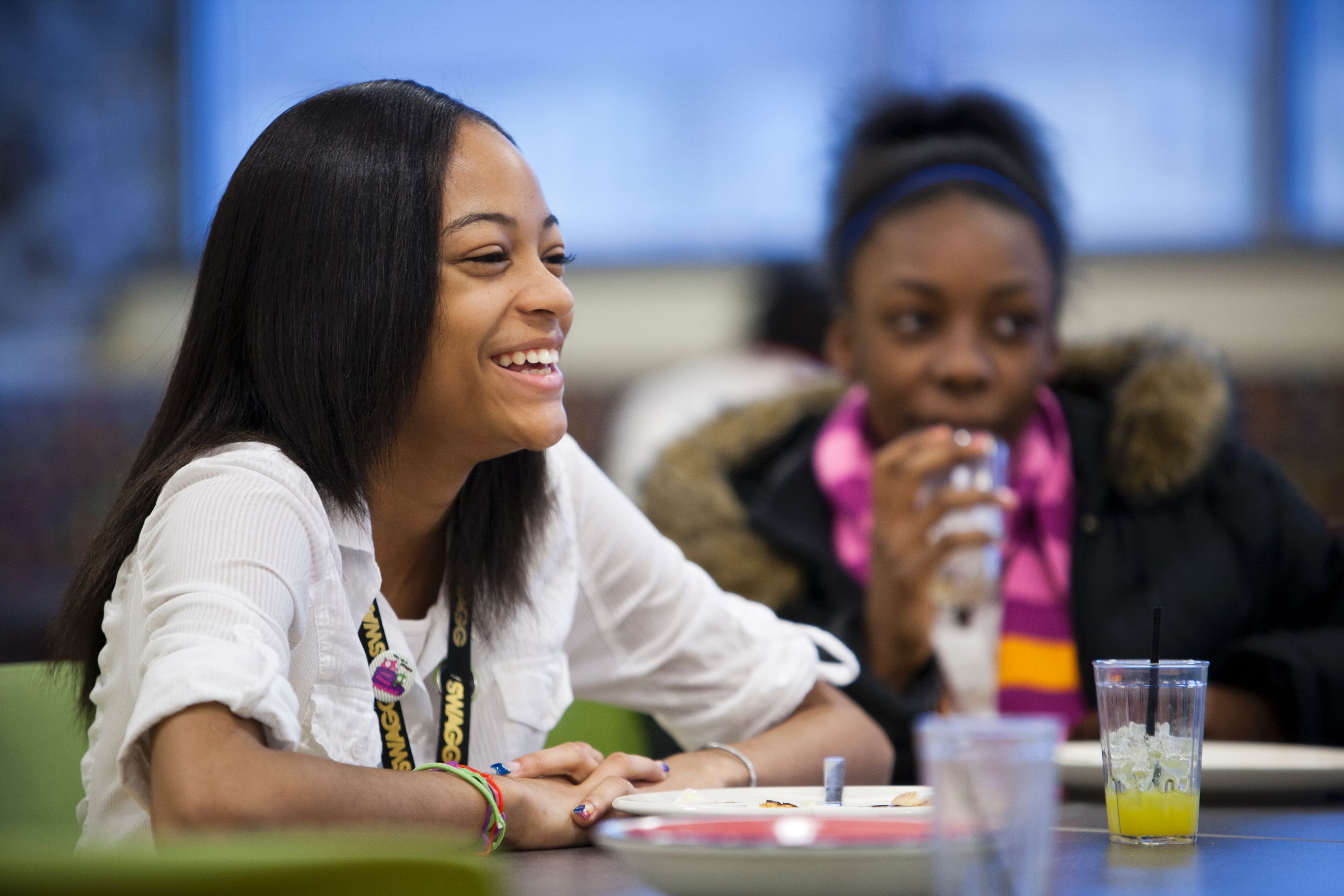 The true rewards that each partner receives are immeasurable for ensuring that often at-risk students receive a healthy meal. A few highlights include:
• Opportunity for missions in the inner-city;
• Outreach and service to at-risk youth and their families;
• Recognition at mealtime in our cafeteria;
• Certificate of Appreciation for display at your place of worship or business;
• Acknowledgment in The Neighborhood Newsletter and Annual Report sent to our entire constituency;
• Tax deduction for your contribution; and
• Praise and admiration from 95 very appreciative students!
For more information about the Neighborhood Nutritional Partnership Program, download our brochure here or contact Ronika Frank at (412) 362-2011.