August 30, 2021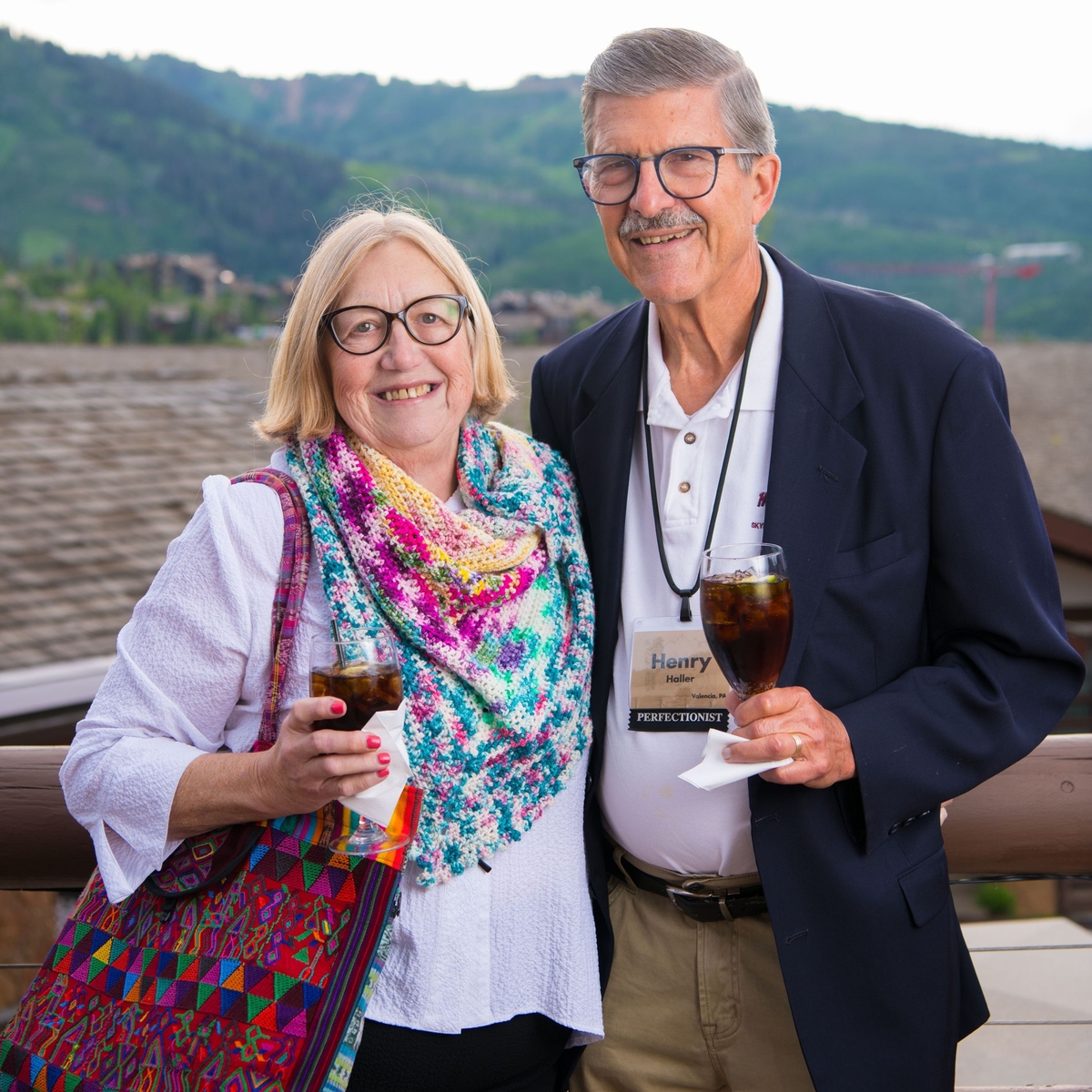 Jean and Henry (Hal) Haller
In 2006, Jean and Henry (Hal) Haller were introduced to TNA co-founder Jodie Moore by their mutual friend, Dave Hunter, who was passionate about providing opportunities for children who attended low performing schools. Jean and Hal toured the school, met students, and quickly joined the TNA community.

Jean began her involvement by attending girls basketball games and assisting with carpooling. The Haller's dedication grew, and they joined the "Over the Bridge Society" which supports a student's tuition for three years. Student Shannon Prentiss was the beneficiary of the Haller's generosity, and she is now TNA's Director of Admissions and College and Career Counseling!

"Having Shannon as one of our "Over the Bridge" students really solidified for us the potential of The Neighborhood Academy," said Hal.

Shannon enjoyed her time with the Hallers and credits her success in part to their support.

"During my senior year, the Hallers and I began going to Panera's regularly so we could catch up!" Shannon reflected. "They have always been extremely welcoming and supportive of my dreams, personally and professionally."

Beyond high school, the Hallers supported Shannon's journey through higher education – from purchasing her first laptop to tuition assistance – helping her to earn two master's degrees from Carlow University.

"They displayed a level of compassion that I always appreciated. I was able to confide in them my aspirations, fears, and anxieties," said Shannon. "They helped me build confidence in myself."

On November 13, 2011, Journeys of Life in Shadyside was destroyed by an electrical fire. Her store specialized in self-help books, inspirational gifts, and spiritual guidance. The store also served as a resource for people battling addiction and for the professionals who work with them, providing an inspiring gathering place for the Pittsburgh community.

"When Jodie heard about the fire," Jean mentioned, "she rounded up volunteers to assist us with the cleanup and relocation of her store to a temporary location. Students also created artwork to display in the new location," said Jean warmly.

The store was a member of the American Booksellers Association and the Hallers furthered the relationship with TNA students by having them distribute books throughout the Pittsburgh community.

"TNA students broke into small groups and traveled to different neighborhoods, dropping off books as donations. We even had Mayor Peduto speak to the students regarding their impact."

The Haller family continues to be purposefully involved with the school in many ways. Jean helped to obtain a 20th Anniversary Proclamation from the City of Pittsburgh which Mayor Peduto presented to the school at Convocation on September 8. Jean's and Hal's son, Ed Haller has been involved with TNA for many years and is currently the Chairman of the Board of Directors.
For more information on how to become a member of the "Over the Bridge Society", contact Sheila Rawlings, Director of Development at The Neighborhood Academy at 412.626.6851 or
sheila.rawlings@theneighborhoodacademy.org
.