Summer Session (Grades 9-12)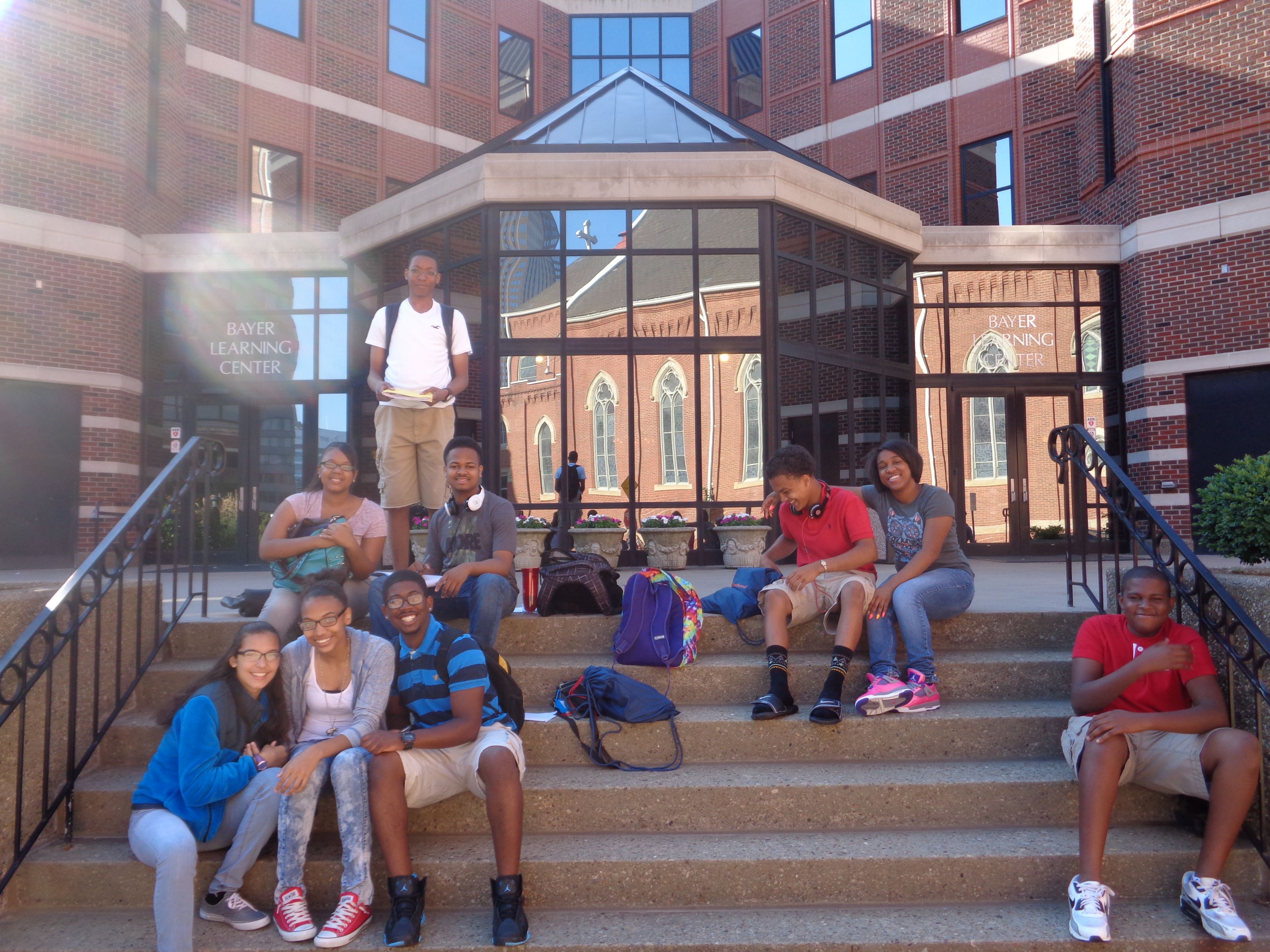 Most high school students eagerly look forward to June and the extended summer vacation. But for many young people, the traditional summer break from June to mid-September can pose great risks. Educational research indicates that students are more likely to lose ground academically during prolonged breaks from school. And because many teenagers spend much of the summer without adult supervision (while parents or guardians are working), they are at greater risk for accidental injury, criminal mischief or involvement with alcohol, drugs and sex.
The Neighborhood Academy was initially founded in 1993 to address these concerns and eventually grew into a year-round, day school. Today, the Academy's Summer Session remains an essential and critical piece of its unique approach to give students every opportunity they need to thrive.
Summer Session is our mandatory five-week summer program for returning high school students (grades 9-12), broken down into three parts:
1. Three weeks of classes, college visits, and trips to cultural attractions;
2. A four-day, three-night experiential stay at Bethany College; and
3. A regional trip touring colleges and universities.
The coursework students take during the summer ensures that they retain and advance in critical knowledge, and also ensures that our teachers have the time needed to both bridge academic gaps and move students forward at the pace needed for our students to stay on-track. Moreover, because most of our students will be first-generation college-students, it is imperative they get comfortable and feel they belong on a college campus. Spending time on local campuses, including their overnight stay at Bethany, meets this goal. After Summer Session, students can visualize themselves attending college; it turns the idea of "going to college" from abstract to concrete.
Summer Experience (Grades 6-8)
Summer Experience is our three-week summer program for middle school students:
Two weeks of light coursework and team-building activities on the campus of TNA; and
A week of outdoor excursions, including trips to Laurel Caverns and Slippery Rock University.
Part I. Two weeks of coursework and team-building activities. During the first two weeks of Summer Experience, students are on TNA's campus for light coursework and a variety of team-building activities. Work in the classroom focuses on introducing students to the curriculum for the following classes:
• US & World History
• Science
• Math
• Art
Outside the classroom, team-building activities are designed to be active, engaging experiences. It is our hope that by getting the boys to think like a team, they will grow and learn together, picking each other up and supporting one another as members of a unit. Fostering this mindset is central to the philosophy of our all-male middle school program, as we believe it leads to significant personal and academic growth, and ensures that they experience TNA with the well-being of each other in mind.
Part II. A week of outdoor excursions, including trips to Laurel Caverns, Slippery Rock University, and more.