Alumni Spotlight | Cheyne Francis
March 31, 2021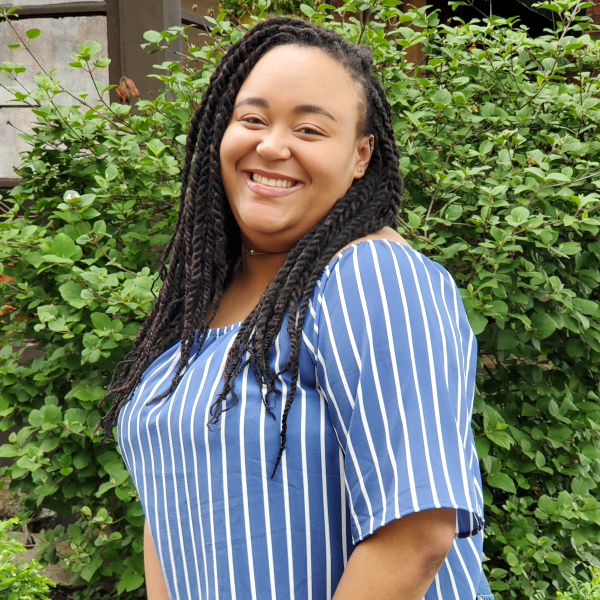 TNA Class of 2016
CHEYNE FRANCIS
University of Pittsburgh
Cheyne Francis, a 2016 alumna of The Neighborhood Academy, graduated from Indiana University of Pennsylvania in May 2020.

"To be successful in college, I would remind myself three things: I know how to read. I know how to write. I know how to think. You can do anything you set your mind to if you can do these three things, and I credit TNA for teaching them to me," said Cheyne. "TNA prepared me for college, so when I finally went to college, I was ready for anything… although, living away from home was completely new to me."

Like most college students, Cheyne explored her options and then decided on a course of study.

"During my freshman year at IUP, I had my heart set on Speech Pathology as my area of focus, but the classes didn't quite spark my interest. I ended up switching gears and became immersed in disability advocacy, which was the perfect combination of Special Education and Law and Policy," said Cheyne.

Her passions landed her in a variety of college clubs, such as the Sign Language Club, three different honorary fraternities, and the Women and Gender Club, which she oversaw as President!

After earning a Bachelor's degree with a Major in Disability Services and a Minor in Women and Gender Studies, Cheyne now studies for her Master's Degree at the University of Pittsburgh's Social and Comparative Analysis in Education (SCAE) program.

Cheyne will graduate from Pitt in the Fall of 2021 and seeks a position as an Education Policy Analyst.

"The Neighborhood Academy is the place to be your best self while you're working on your best self."