Alumni Spotlight | Doug Hollaman II
July 30, 2021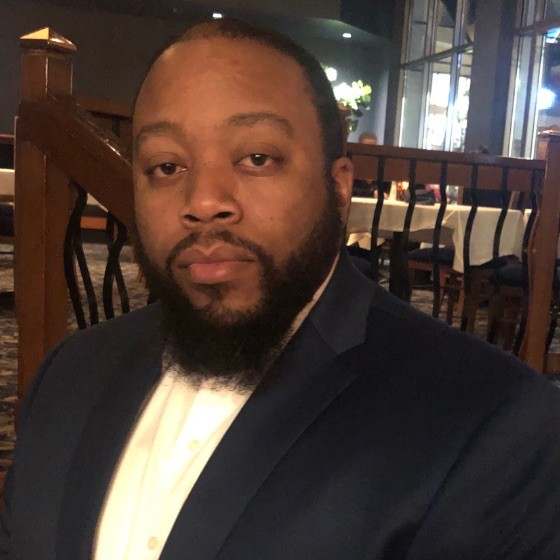 TNA CLASS OF 2009
DOUG HOLLAMAN II
EDINBORO UNIVERSITY
"It pretty much made sense for me to join The Neighborhood Academy," said Doug Hollaman, a graduate from the class of 2009 as he recalled how he first crossed paths with the school.
"I heard about the school on a radio commercial initially, and I also had a cousin who had attended TNA's summer school program – which is actually how I began my journey!"
Coming from Penn Hills School District in Middle School and transitioning into TNA in Grade 10, Doug admits that there were some challenges for him along the way, such as adjusting to the school's rigorous curriculum and forming proper study habits.
"I was always a smart kid, but I only knew the necessary things to do academically to just get by," Doug explained. "It was once I embarked on my journey here at TNA that I realized that I could rely on my peers, faculty and staff to give me the proper tools to succeed," Doug adds. "I didn't just feel like a number, like in my previous situation. Here at TNA, it felt more like family."
Nonetheless, it was TNA's family-oriented environment, unique curriculum, and undying support system from the staff and faculty that sold Doug on TNA and grew a love for the school that continues to last.
"It was TNA that taught me how to study and impressed upon me the proper work ethic to succeed – not only in college but in my future endeavors in life as well," said Doug.
Doug attended Edinboro University where he received his bachelor's degree in Finance. After graduating, Doug landed his first job as a financial advisor for First Investments, an investment firm in Pittsburgh. In 2017, Doug transitioned into the banking world where he landed a financial analyst job at BNY Mellon. Within four years he was promoted to a Securities Master Specialist, and he currently holds that position at the bank. As a Securities Master Specialist, Doug and his investment team are part of the decision making process of what financial securities are worth adding to investment portfolios. If a security meets BNY Mellon's qualifications, Doug manages the execution of adding the securities to portfolios, and then oversees the accounting process on the back end.
Doug is also the owner of his own real estate and property wholesaling company, called B&H Acres LLC, which operates here in PA. With his company he buys, sells, rents and refurbishes residential and commercial properties.
"I really enjoy my job at BNY Mellon, and I'm excited to share that I recently earned my Master of Business Administration degree… Honestly, the sky is not the limit, the limit is beyond the sky," said Doug.
These words could not echo truer to describe TNA's aspirations for its students and alumni. Doug truly embodies the vision of TNA through his diligence, passion, and dedication he displays throughout all his endeavors.