Alumni Spotlight | Keenu Harmon
September 15, 2022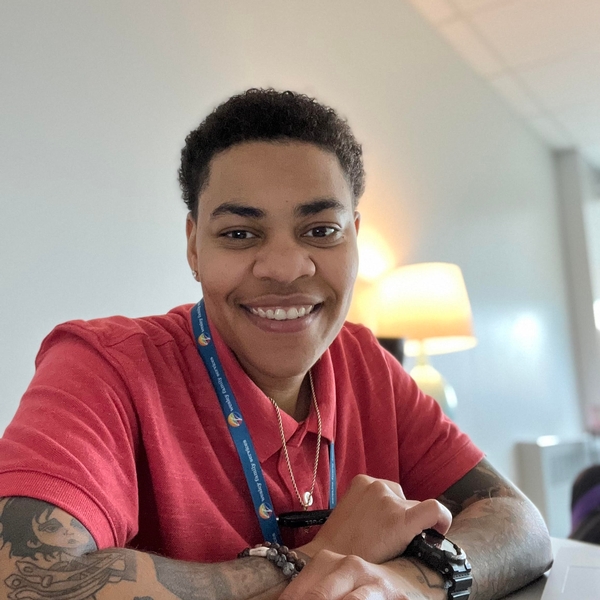 TNA Class of 2010
Keenu Harmon
Keenu Harmon, '10, is in the business of helping people, and is proud to be taking her talents to Milton Hershey School – a cost-free, private, co-residential school and home for lower-income children located in Hershey, PA – as their new Transitional Living Assistant.
Keenu is the first of her family to graduate with post-secondary education and the first of her family to move away multiple times. Having graduated from Edinboro University in 2014 with a major in Criminal Justice and minor in Sociology, Keenu first had her sights set on law enforcement.
"I wanted to be a police officer for the longest time and even interviewed for a few positions," Keenu said. "After working at Summit Academy as a drug and alcohol counselor with court-adjudicated youths, and The Neighborhood Academy as an Executive Assistant, I realized my passion for being a role model for students… I love advising students and preparing them for whatever life throws their way."
Keenu started her new position in August at Milton Hershey School and looks forward to living on campus and being a life design champion for the 12th Graders.
"My goal is to make sure students always have a voice… either they speak for themselves, or I can help do it for them," she said.
Keenu considers herself a life-long-learner and listens to many self-improvement podcasts to always better herself. Her favorites are "7 Good Minutes Daily Self-Improvement," "The Jordan Harbinger Show Podcast," "Think Fast, Talk Smart," and "All Else Equal: Making Better Decisions."
"I drive a lot and tend to listen to the same music. I started listening to these podcasts and take away so many helpful things that help me and my work," she said.
Keenu credits her mother for her drive and for making her who she has become personally and professionally.
"I believe that the foundation of oneself starts at home. My mother is a hard worker, the sole provider, and the 'mom and the dad' in my family," she said. "I credit so much of who I have become all the way to my core to her."