Alumni Spotlight | Shataya Taylor
March 14, 2023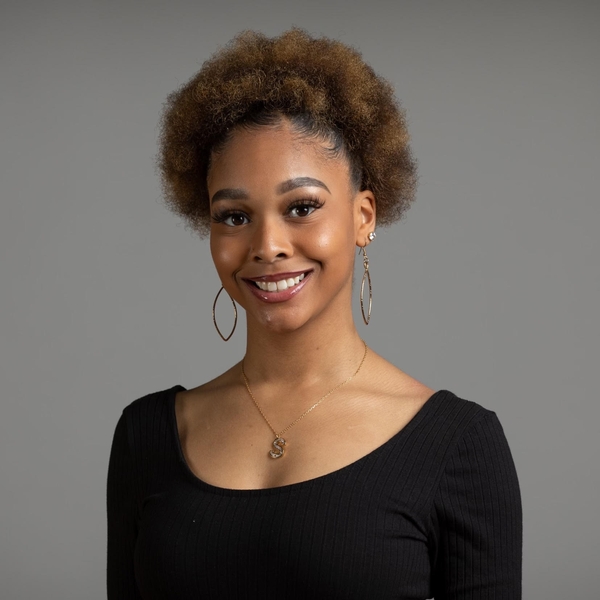 TNA Class of 2018
Shataya Taylor
Shataya Taylor, TNA class of 2018, is good to the people in her life – big or small. Having earned her bachelor's degree in Social Work from the University of Pittsburgh in May 2022, Shataya is aiming to achieve her Masters in fall 2023. Social Work blends the disciplines of counseling, psychology, and sociology, but Shataya is a believer in a few other passions that allow her to be the best in the field: family, networking, and hard work.
"I am currently doing my second internship at Children, Youth, and Families Services as part of the Masters program. On top of that, I am a Research Assistant at Pitt studying how black parents raise children with autism. When this study is completed, I will be studying black fatherhood and early childhood programs and the challenges they face," said Shataya. "I really enjoy working with children and youth, and want to pursue that area the most."
Shataya is also a part-time building cleaner and is a student mentor at TNA. Although she is extremely busy with her career, Shataya always finds time for family – especially being an inspiration to her "little people:" a brother, age 3, and two sisters, ages 5 and 8.
"The three don't care how old I am, and they encourage me in the littlest of ways. They came to my graduation, and were so proud of me. Sometimes they come and visit the university with my dad! It's in our family nature to cheer on family," said Shataya.
Shataya's parents are her inspiration in life, and she credits them for her desire to help others. She has unintentionally followed in her father's footsteps with her passion for Social Work.
"My dad works is a Social Worker at Pitt, and believe it or not, he didn't want me to get into the field," she laughed. "It's not that he didn't believe in me. You have to have a big heart and a strong mind to be in the field… I'm being an 'open ear' for children, and it can be difficult hearing what they are going through. I am prepared for anything, and I'm here to help them. I can't see myself being comfortable in any other field other than Social Work."
Shataya also enjoys hanging out with her friends, hitting the gym, doing yoga, and going for walks (during the warmer months). She also enjoys networking and meeting people in her field.