Legacy Leader: Judie Compher
April 18, 2022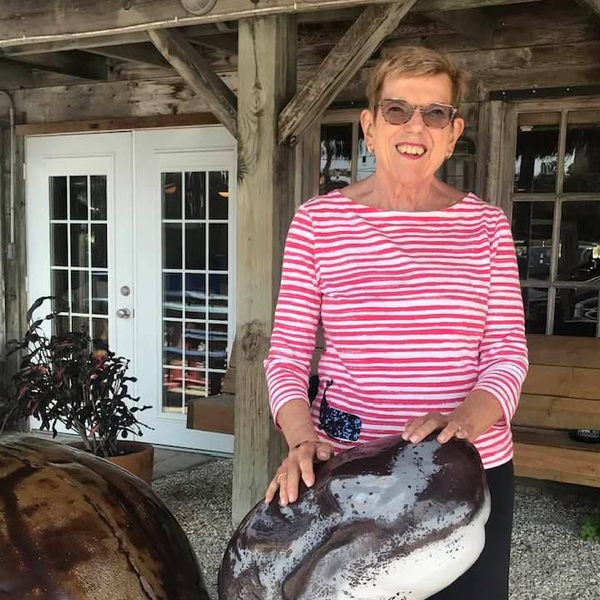 Judie Compher
'What should I do with this life I've been given?' is what Judie asked herself after suffering an aortic aneurysm at the age of 35. She realized at this young age how precious life truly is. What legacy could she leave with the time she was given?

Judie has used her years to the fullest, serving as Vice President and President of the Board for the Pittsburgh Aids Task Force, being actively involved with Calvary Episcopal Church, and working for H.J. Heinz Company for 34 years. After retiring at the age of 56, Judie went on to earn her Bachelor's Degree in English from Westminster College at the age of 62 (graduating summa cum laude.)

Now-a-days, if it's Thursday, you can bet Judie is at The Neighborhood Academy tutoring students.

Before becoming a regular TNA volunteer, Judie was involved at The Neighborhood Academy during Calvary Episcopal Church and Rodef Shalom Congregation's Mitzvah Days. The Hebrew word "mitzvah" means "good deed," and the day revolves around local volunteer work.

"I was familiar with The Neighborhood Academy. I clearly remember scrubbing lockers during the Mitzvah Day," said Judie. "Not only that, but I am friends with Dr. Beverly Harris Schenz and contributed to her Mary Martin Tinsley (MMT) Scholarship Fund." The MMT Scholarship fund is an endowed scholarship that helps outstanding TNA students in their pursuit of higher education.

Judie decided to further her volunteering efforts with TNA back in 2019 after attending The Nancy & Paul O'Neill Speaker Series featuring Mark Whitaker.

"I noticed in the event program that TNA was looking for tutors, and I knew I was ready to commit my time to helping students… plus I was able to put my English degree to good use!" said Judie. Unfortunately, the COVID-19 pandemic halted volunteering soon after the event, but Judie was able to begin her in-person tutoring in September 2021. "When I see the school—the model— and what it does for the students, I'm happy to be a part of it," she continued.

Judie attended TNA's latest Speaker Series event in September 2021 that featured Wes Moore: bestselling author, combat veteran, former CEO of Robin Hood, and current candidate for Governor of Maryland. After attending this event, Judie decided it was time to become a member of TNA's Legacy Society to make a long and lasting impact on the school.

"For some time, I have been flirting with the idea of changing my will to add The Neighborhood Academy, and listening to Wes Moore speak and being part of the benefit really sealed the deal for me… My husband, Keen, was a professor at Westminster College, and education meant so much to him… He passed away over three years ago of ALS, also known as Lou Gehrig's Disease. This donation will keep Keen's legacy alive by giving others the gift of education."
On April 18, 2022, The Neighborhood Academy had the pleasure of honoring Judie Compher with the 2021 Volunteer of the Year.