Senior Spotlight | Antonio
March 14, 2023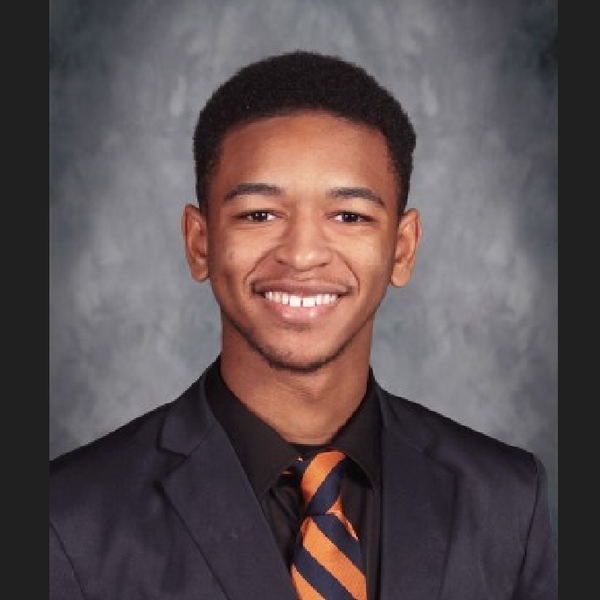 TNA Class of 2023
Antonio
The Neighborhood Academy Senior Antonio lives with his head in the clouds. After a rigorous school day, you can find Antonio in one of two places: either performing on stage for Alumni Theater Company or in Aviation and Flight Training at the Community College of Allegheny County (CCAC). Graduating in May 2023, this 18-year-old is ready to spread his wings.
"I take a Private Pilot Theory course and an Air Traffic Control course at CCAC for roughly seven hours a week," he said. " I already have two flight lessons down!"
Antonio has a few options of what he plans on doing after graduation – both involving serving his country. Having traveled with TNA's students and faculty to Europe, he sees himself catching the Travel Bug.
"My plan is to be in active duty in the Air Force for 10-15 years and maybe become a commercial pilot. It is a pretty lucrative career, plus I would get to travel a lot. I feel like that would be a good lifestyle for me," Antonio said.
Antonio lives by Martin Luther King, Jr.'s quote, "If you can't fly, then run; if you can't run, then walk; if you can't walk, then crawl; but whatever you do, you have to keep moving forward."
It goes without saying, Antonio definitely stays in constant motion.
While he attends his classes at CCAC two days a week, Antonio is also an active member in the Alumni Theater Company where he performs, writes, sings, raps, and dances. He enjoys performing show tunes from Moulin Rouge and The Addams Family musical, but his favorite role to date is everyone's favorite cartoon beagle (who's also a pilot).
"The stage has been my creative outlet since second grade. My favorite role was playing Snoopy in You're a Good Man, Charlie Brown. I was the lead in this show, had two solos, and it took me out of my comfort zone. Plus, the small crew I performed with is like my family. Once I know we have a production together, I know it will be fire," said Antonio.
Antonio credits The Neighborhood Academy for setting the stage for his future.
"The Neighborhood Academy had me thinking about what I want my future to look like. The school is a gateway," he said. Soon I'll be walking out one door and walking through another one."