Senior Spotlight | Sierra Rose Riley
May 22, 2023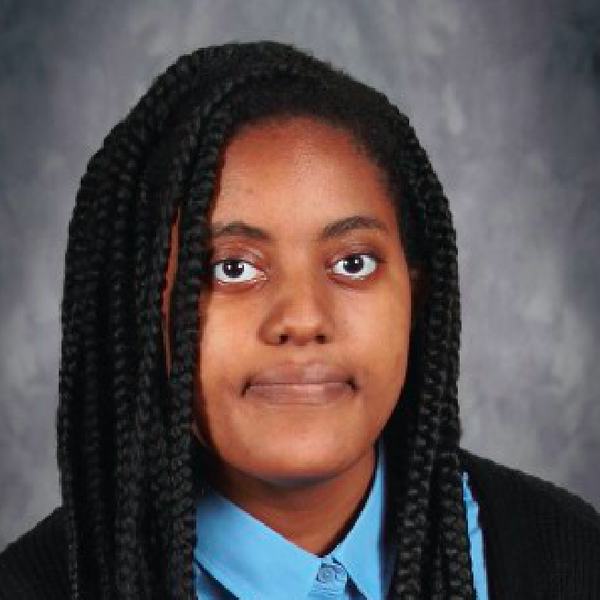 TNA Class of 2023
Sierra Rose Riley
Valedictorian for the Class of 2023 and Penn Hills native, Sierra Rose Riley will be staying in the 'burgh to study science at Chatham University. Sierra has a knack for transforming her biggest fears into her biggest strengths.
"The things that interest me the most now are the things that scared me the most growing up," Sierra said. "I had a fear of meteors crashing into the earth, so I studied space and now want to become an astronomer… I also had a fear of the ocean and the creatures that inhabit it, so I studied the ocean, and now I would also like to study marine biology!... Ask me anything about sharks, and I can answer it for you."
Sierra is excited to be named the Valedictorian of her class.
"Being Valedictorian is crazy to me! I didn't even know it was a thing when I first started here at TNA in eighth grade!"
In her free time, Sierra enjoys reading nonfiction books – particularly science and philosophy.
"My love for philosophy also came from the fear of death and mortal existence. Socrates and Seneca are two philosophers who studied death, so I like reading about what they had to say. My love of philosophy sparked a love of astronomy; they kind of go hand-in-hand," said Sierra.
Over the summer, she plans to work with Science Instructor Dr. Diane Nutbrown on some physics projects.
"I want to earn my masters or a doctorate in either Marine Biology, Astrobiology, or Astronomy," Sierra said.
Sierra credits her mother for her love of Biology.
"My mother studied Biology and worked downtown at a blood bank, and I would spend a lot of time with her there. When I was nine, I remember looking through books on the human skeletal and digestive systems and being fascinated with how complex it all was."
"I love science because it is both analytical and creative," she said. "I want to do something that has the right amount of wonder and structure to it."